We pride ourselves on supplying and installing the finest selection of bespoke Bathrooms
Our Opening Hours
monday – Friday  –   8am – 5pm
Saturday  –  9am – 5pm
Sunday  –  closed
Specialists in Porcelanosa, Hansgrohe, Villeroy & Boch and Duravit beautifully displayed over three modern and spacious showrooms
A bathroom has many purposes; in the morning, it should motivate and inspire you for the day ahead, whilst in the evening, it should be a sanctuary to relax and unwind. At Park Street Interiors, we can work with you to provide a quality bathroom which has the perfect medium. From taps to complete fitted bathrooms, we offer a comprehensive choice to suit every taste.
We have over 25 years experience in designing and supplying the finest bathrooms. Our showroom is home to some of the best bathroom products on the market showcasing traditional, contemporary and cutting edge designs in our modern showrooms.  If you want to visualise what your bathroom might look like, we use visualisation software which allows you to view your dream bathroom design.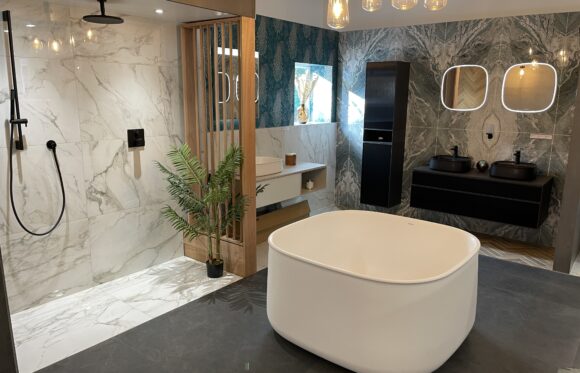 Whether you are just starting to think about a new bathroom, or you are well on your way to knowing what you want, our showroom is the perfect place to get inspiration. We have an unsurpassed range of products available to you, including the latest design innovations and technology, that will inspire your inner designer. We strive to create a bathroom, truly unique to you and tailored to your budget.
Once your design is completed we will organise a delivery schedule that works for your project, so that products arrive in a single convenient delivery or in stages as your installation team needs them. If you need assistance with finding a local installation team, we are happy to recommend a selection of approved and suitably certified businesses who have worked for previous clients.
Villeroy & Boch bathroom and wellness products transform a functional space into a personal well-being oasis. From bathroom taps to ceramics, furniture, textiles and accessories, Villeroy & Boch offers a one-stop shop for your complete bathroom.
The best moment to start something new? Here and now. With Duravit. For anyone who wants to bring life into their bathroom, we develop integrated, harmonious interior designs with technology that enhances your comfort and coordinating furniture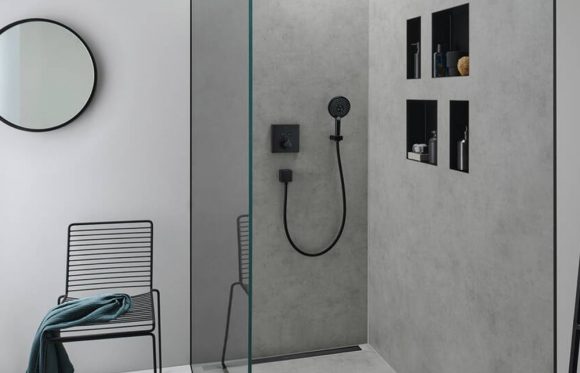 Be inspired by our passion for water! Hansgrohe do everything they can to add beauty and sensuality to your encounters with water. We know how much you enjoy showering, bathing and washing up when you have emotive design that is visually and physically flattering, comfortable to hold and indulges the senses.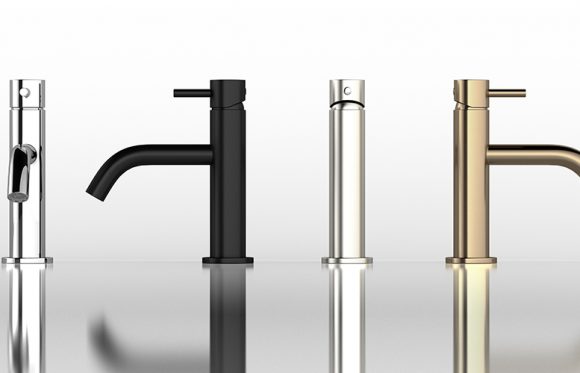 At Park Street Interiors we can help you create a statement with our designer collection of bathroom products including taps, basins, shower enclosures, shower trays, toilets and bathroom accessories from the most popular brands including Hansgrohe, Duravit and Villeroy & Boch. We can help you create your dream.
TOGETHER WITH OUR DEDICATED SHOWROOMS OF CA'PIETRA, ORIGINAL STYLE AND OUR OWN EXCLUSIVE IMPORTED RANGES OF WALL AND FLOOR TILES
We are located at the very end of Bridge Road, Camberley, Surrey and supply the surrounding ares of Berkshire and Hampshire. Our friendly and knowledgeable and experienced sales staff will help you choose from our exciting range of Bathrooms.
Dedicated Professional Fitting Service
At Park Street Interiors we're proud to offer our customers affordable, high quality products and reliable services at your disposal. If you would like more information on any of our products, our company, or if you want help to design your next major renovation, please don't hesitate to contact us today. Our professional team is happy to help you in any way they can. Call Park Street Interiors today! 
We also have sister companies joining us on the same site, Ceramic Tile Warehouse specialise in Ceramic and Porcelain Tiles. Ca'Pietra at The Stone Gallery offers Natural Stone Tiles and includes a dedicated Ca'Pietra showroom. Porcelanosa at The Ceramic Tile Warehouse is a dedicated showroom displaying multiple room sets of Porcelanosa Tiles and Porcelanosa sanitary ware including Baths, Sinks, Taps and showers. Simply Carpets display in their unique showroom Carpets, Wood Flooring and Parquet Flooring all at competitive and reasonable prices.
We really are the one stop shop for all your inspiration.
TAKE A CLOSER LOOK AT OUR SPECIALLY CHOSEN COLLECTION OF BATHROOMS.
Please Contact Us Using The Form Below Or Phone Us On 01276 62777