We Have Everything Covered
We stock a full selection of adhesives and grouts from all leading manufacturers 
Once you have selected and purchased your tiles, you will need adhesive and grout to fix and finish them.
Our adhesives and grouts are engineered and formulated to suit a multitude of different environments and materials to which tiles are fixed. From standard applications to wetrooms, from kitchen and bathroom tiles to ceramic and porcelain tiles, we have the right solution in stock.
At Ceramic Tile Warehouse we stock a comprehensive range of brands from Tilemaster, Kerakoll and Palace. If you're not sure what will work best, our staff, trained by the manufacturers themselves, are always happy to provide advice.
We also offer exceptional trade discounts for trade account holders. Contact us today and apply for your trade account.
Tilemaster's comprehensive range of adhesives and grouts provides an extensive choice for both the tiling and flooring sectors. Every aspect of its development is in tune with customer needs – from the handles on the bags that make carrying easier, to the way a formula feels on the trowel. 
Kerakoll adhesives for professional tiling, landscaping, and building contractors are valued for being great products to use, kind on the environment and kind to people. At Ceramic Tile Warehouse we stock the most popular adhesive and grout from Kerakoll at very competitive prices.
Specially formulated exclusively for us at Ceramic Tile Warehouse, this Thick Bed Standard Setting floor and wall tile adhesive is ideal for any solid bed fixing of ceramic, Porcelain and Natural Stone tiles. With a bed thickness of 3-25mm this adhesive can be walked on and grouted after 16 hours. This adhesive also has flexible properties and is suitable for timber substrates and underfloor heating systems.
The groundbreaking hybrid grout Fugabella Color grout is ideal when decorating any surface in Porcelain, Ceramic, Mosaic and Natural Stone tiles. Fugabella Color grout achieves performance characteristics such as water repellence, very low water absorption, high surface hardness, high resistance to the most common acidic substances and total colour uniformity.
Tilemaster Rapid Setaflex adhesive has been specially formulated for fixing a large variety of tiles including Ceramic, Porcelain and Natural Stone tiles to substrates subject to limited movement and/or vibration such as plywood overlay and underfloor heating systems as well as for fixing to solid substrates such as concrete and sand/cement screed. Its rapid setting capability allows for light foot traffic and grouting after 3 hours. 
Kerakoll BioGel No Limits Flexible Tile Adhesive has a thixotropic consistency that makes it very easy to work with, yet is equally suited to both high and low bed thickness applications and it has up to double the bucket life of normal cement based tile adhesives. It's fluid consistency is excellent: It fully wets the back of tiles and suffers no vertical slip when tiling onto walls. Supplied from stock in 20kg bags.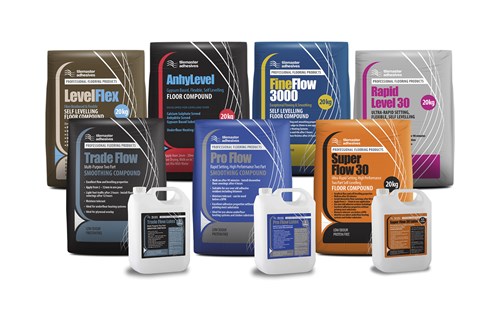 CTW Tilemaster Self Levelling Compounds
Self Levelling Compound is a fast setting, cement based powder that once mixed with water is used to level out rough and uneven floors and screeds in preparation for laying floor tiles. At Ceramic Tile Warehouse we stock a selection of Self Levelling Compounds from Tilemaster. We hold large stocks of Simply Level, Rapid Level 30 and all associated primers and sealers.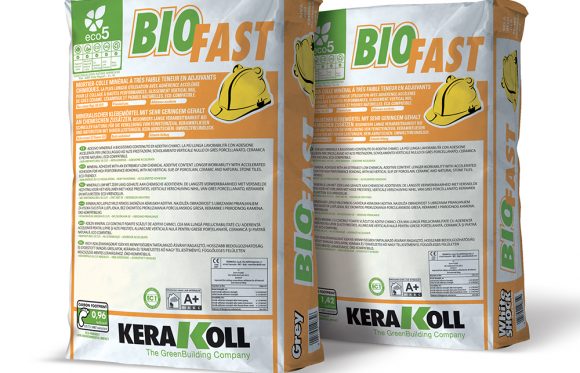 Kerakoll Bio Fast Grey Adhesive
Kerakoll Bio Fast Is a mineral tile adhesive with an extremely low chemical additive content. It features longer workability with accelerated adhesion for high performance bonding – with no vertical slip – of Porcelain, Ceramic and Natural Stone tiles. Kerakoll Bio Fast sets in 3 hours, ready for grouting. At Ceramic Tile Warehouse we stock this in Grey 20kg bags.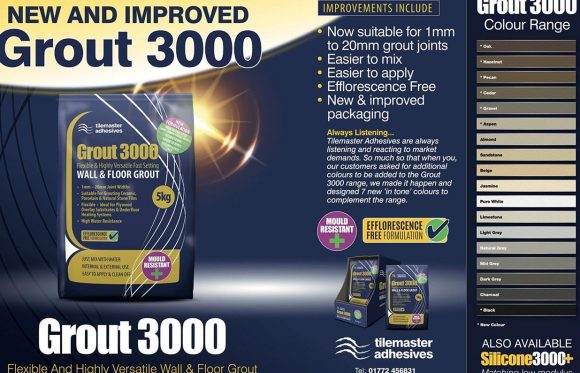 Tilemaster Grout 3000 is a premium, highly versatile, flexible, efflorescence free, fast setting wall and floor grout. Specially formulated using hybrid thickening systems and polarised fillers alongside carefully selected cements and additives, to produce a smooth and controlled workability with superior ease of mixing and application properties. At Ceramic Tile Warehouse we hold in stock 20 of the most popular colours.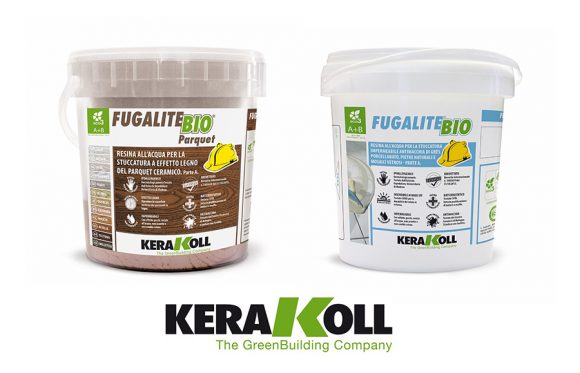 Kerakoll Fugalite Bio Epoxy Grout
Kerakoll Fugalite Bio is a water-based hypo-allergenic resin for waterproof, stain-proof, silk-effect grouting of Porcelain, Natural Stone and Glass Mosaic tiles. Can be used on internal and external walls and floors, and is Catas-tested for colour durability in external applications. Available from stock in 6 natural shades inspired by the collections mainly used for making contemporary ceramic coverings. Guarantees the aesthetic and functional continuity of grouted surfaces.