Perfect Finish Every Time
Our highly experienced team of tile installers provide best-in-class attention to detail
Offering our customers an installation service is a core part of Ceramic Tile Warehouse, and something we place as much importance on as the quality and diversity of our range of products. Our trusted, in-house, professional and highly experienced team of tile installers have worked with us for many years, and know our stock intimately. Ceramic Tile Warehouse are always on hand to make sure that the delay between buying your tiles and having them installed is as short as possible.
At Ceramic Tile Warehouse our sales team are always available and happy  to help work out how many tiles you need. If you bring along your floor or wall measurements we can convert this to give you a total number of tiles you need. we also offer a measure and quote service with a dedicated contracts manager for larger projects by our installation team.
Ceramic Tile Warehouse has a dedicated and experienced installation team and contracts manager. Whether it's tiling a wet room with mosaics, a kitchen with contemporary wall tiles, or a living space with large format tiles their professional finish will leave you feeling happy for years to come. 
Our tiling professionals are experienced at laying a wide range of tiles. They're equipped with all the necessary tools to ensure every cut is clean. They'll try to be as economical as possible with the total number of tiles needed. Every tiler is meticulous when it comes to measuring the space they're tiling. Making allowances for walls that aren't completely straight, and floors that are uneven, is something done out of habit and plenty of experience. 
Our tiling professional will be able to provide you with a project length estimate depending on any additional work that is required. Many things will have to be taken in to consideration including the subfloor, size of the tile, how many windows and room size. We will of course keep you updated every step of the way.
You can expect to receive a full service from Ceramic Tile Warehouse. Your installation includes home delivery of the tiles by our dedicated and friendly delivery service, the area for tiling will be thoroughly prepared, all agreed work will be completed to a professional standard and all debris and rubbish cleared and disposed of in an environmentally friendly manner.
The subfloor is the layer of floor that is directly under your flooring and above your floor joist. It exists to provide support for your flooring and creates a smooth, flat surface for your installation project. Concrete provides a stable subfloor for tile installation. Plywood is not recommended, as it can expand and contract. Our installation professionals are equipped to answer your questions before your tile installation project begins.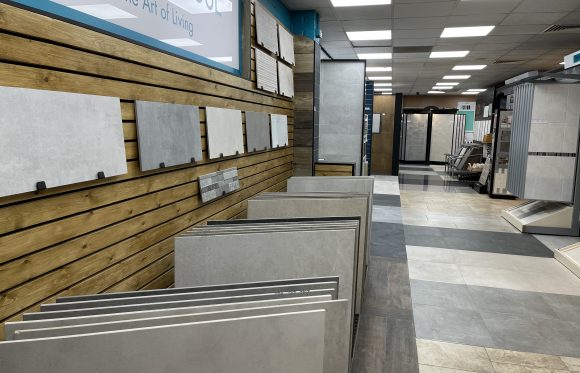 How do I know if I am choosing the right tile?
When tiling a floor you need to make sure the tiles have the right floor tile wear rating (R rating). All our Porcelain floor tiles at Ceramic Tile Warehouse are of high quality and perfect for any home installation. Make sure you don't choose wall tiles for floors and check the floor surface can take the combined weight of the tiles.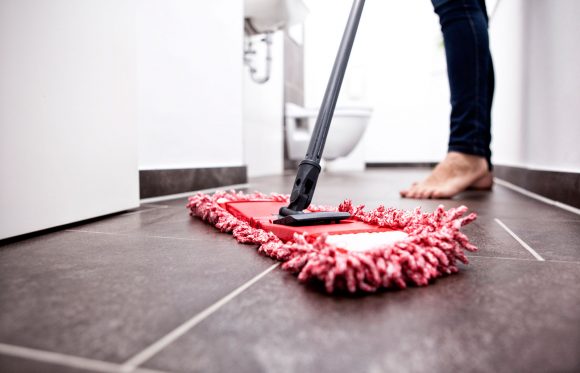 Will my new tiles require maintenance?
At Ceramic Tile Warehouse we sell many types of tiles, including Porcelain, Ceramic and Natural Stone tiles. Porcelain and Ceramic tiles require very little maintenance but Natural Stone tiles need sealing when they're laid as well as resealing around every six months. Before buying tiles, take the time to understand any care and maintenance needed.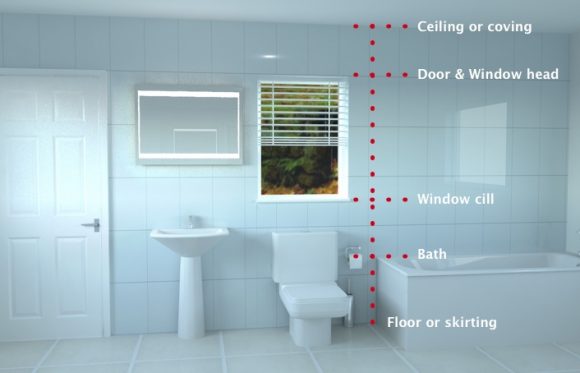 How do I measure before buying tiles?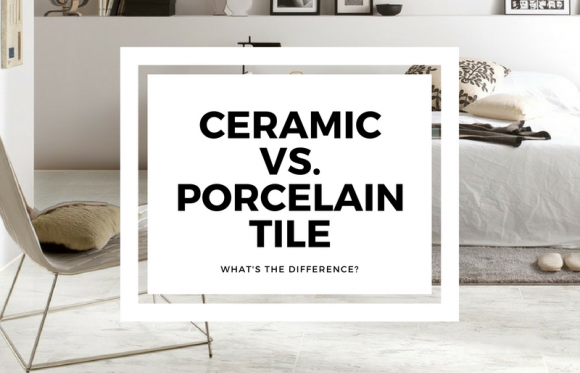 What is the difference between Porcelain and Ceramic?
The difference between porcelain and ceramic tiles lies in their genetic makeup. Ceramic tiles are made using natural red, brown or white clay, baked at high temperatures to reduce water content, and then the patterned glaze is applied. The glaze is hard wearing but if any damage occurs there is a risk of chipping the glaze revealing the clay underneath. Ideally ceramic tiles should be used on bathroom floors and wall applications. Porcelain tiles are produced in largely the same way, except using only white clay and fired at higher temperatures. They are also harder wearing and less likely to chip. Ideal for high traffic areas including hallways, kitchens and even external applications.