Underfloor Heating Solutions
A simple addition to make your new floor warm and inviting
At Ceramic Tile Warehouse we stock a full range of electric underfloor heating systems from leading manufacturers Devi and Thermosphere.
These heating solutions are perfect for wetrooms, conservatories and kitchens and with the added options of wifi thermostatic controllers you have the flexibility of adjusting your floor temperature even when you're not at home. Consider installing underfloor heating systems when you buy floor tiles.
A simple way of making your home warm and cosy is becoming more popular than ever.
See below for everything we can offer you.
Devi Underfloor Heating Mat is one of the best known and well respected brands of underfloor heating. The underfloor heating mat is an amazingly thin 3mm, which means tiles can be laid directly over the heating mats providing a minimum height increase. All of Devi Underfloor Heating Mats are 500mm wide and are available in various lengths to suit the size of your room. Devi Underfloor Heating Mats come in two power ratings 100w per meter (for timber sub-floors) and 150w per meter (for concrete floors).
ThermoSphere (Formally Vario Pro) Membrane is a combined electric underfloor heating system, consisting of a decoupling membrane layer which encases our innovative electric heating cable. The unique TwistedTwin cable technology designed to reduce cable stress, creates a safer, easier to install and a longer-lasting cable backed up by a life-time guarantee. Simply press the heating cables into the membrane at variable spacing depending on your required output, and roll out over the space you wish to heat.
The DEVIreg Controllers come in variety of colours and functions. From manual to touch screen we have a good range for you to choose from. The DEVIreg Controllers offer the latest technology ensuring total control from initial setup. It is a perfect replacement for faulty or outdated underfloor heating controllers as the units are compatible with most other manufacturer's floor sensing thermostat probes.
The ThermoSphere Underfloor Heating Cable is designed and manufactured in the UK – one of its unique features is a Twisted Twin Conductor cable design. This cable is designed for installation into the ThermoSphere Underfloor Heating Membrane, and can be laid out in a completely flexible, custom layout that best suits your walkable/exposed floor area.
Therma Coat has been designed to be used with underfloor heating and reduce heat loss by up to 20%. A paint on primer containing tiny ceramic spheres to form a thermal barrier. Insulates and seals in one, reduces running costs and warmup time. Suitable for most surfaces, apply with brush or roller, adding multiple coats for greater efficiency. Available in 1 litre bottles enough to cover up to 16sqm.
The ThermoSphere Programmable Thermostat Controller is a thermostat that allows you to program when your electric underfloor heating turns on and off for every day of the week. This automatic schedule for your underfloor heating maximises efficiency and optimises your energy usage. Available in 2 colours and different designs to suit your room.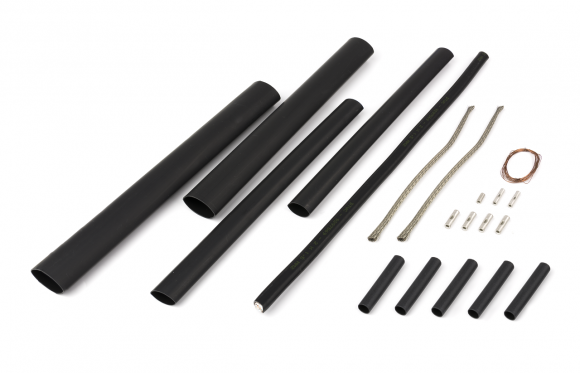 Devi repair kit can be used for the loose cable or the underfloor heating mat systems. It contains the materials to do so. The Devi Repair Kit can be used if the heating element has simply been cut straight through or if a small section has been damaged, as the kit provides a bridging wire to span a damaged section measuring up to 12cm in length. It is a low cost solution to fixing a problem with the heating element without the need to replace the entire heating cable or mat.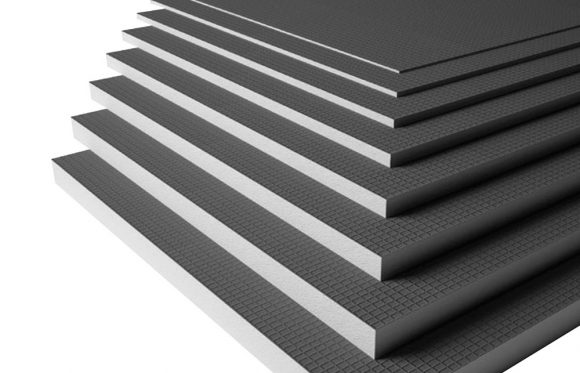 Tile Backer Board panels are manufactured using a high-density extruded polystyrene core with a polymer modified, glass fibre reinforced cement coating on both sides, which adds rigidity and strength. This polystyrene core is a superb insulator, making these boards ideal for laying beneath underfloor heating to increase efficiency by reducing heat loss. Available in thicknesses ranging from 4mm to 50mm and sizes from 1200X600 to 2400X1200.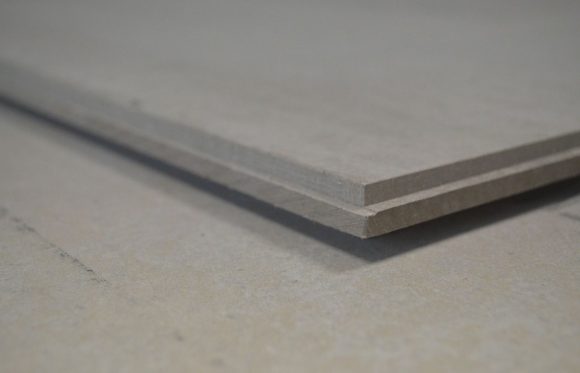 No More Ply Cement Board is a stronger partition walling material than plasterboard. Impervious to moisture, it's the preferred substrate to carry large, heavy wall tiles. It's also impact resistant, providing a tough, long lasting wall and floor material that gives you a solid feel to the touch. Securing fixings like towel rails is no problem and it comes with an A1 fire rating so it's ideal to line out fireplaces before tiling and installing log burners. Available in 6mm and 12mm and ideal for underfloor heating.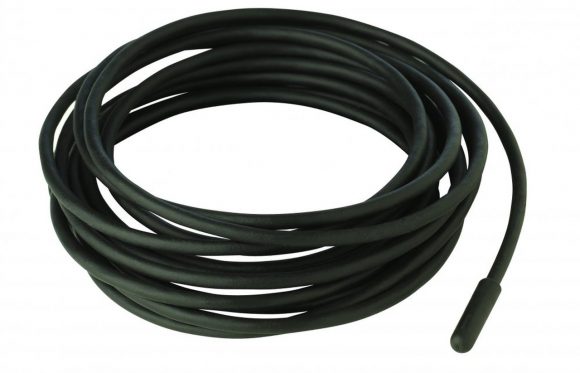 Floor Temperature Sensor Probe
The Floor Temperature Sensor Probe works with a wide range of different thermostats.
The cable has high rigidity, allowing it to be easily passed through existing flexible conduit. It is suitable for use in wet areas – IP68.
No polarity, simply connect the two wires either way round to the sensor outlet on the thermostat.
Rubber thermoplastic protective housing for NTC sensor.
Berkshire, Bracknell, Caterham, Guildford, Reading, Slough, Surrey, Camberley.