Ca'Pietra @ The Stone Gallery
Durable, unique and sustainable, our natural stone and porcelain tiles are sourced from all over the world
Specialists in Ca'Pietra And Natural Stone
At Ceramic Tile Warehouse we have a magnificent showroom we call The Stone Gallery, displaying the timeless elegance of natural stone and modern trends from Ca'Pietra. We have recently updated our showroom with a large selection of amazing ranges of porcelain and stone tiles from Ca'Pietra.
We have a dedicated, enthusiastic and highly experienced sales team happy to advise you on all aspects of internal and external stone and porcelain tiles. 
Thanks to the properties of natural stone, each tile is unique and offers any home a sophisticated feel.
At The Stone Gallery we have a wealth of natural stone wall and floor tiles to choose from for both residential and commercial properties. From travertine, granite and marble tiles, to slate, sandstone and onyx tiles, we're here to help you choose the best stone for your home.
With the development of inkjet printing we also have on display an amazing collection of porcelain imitation stone and a special collection of 10mm internal and 20mm external porcelain from DecoVita. All the benefits of natural stone but without the maintenance associated with stone tiles.
TAKE A LOOK AT OUR SPECIALLY CHOSEN COLLECTION OF STONE AND PORCELAIN TILES BELOW
Natural stone is long lasting, durable, and versatile. Beautiful and unique, tiles made from stone are at home with other materials and textures such as wood, metal, glass, ceramic and porcelain. Earthworks tiles form Original Style are the natural choice for modern and traditional styles alike. Tiles shown N35026, N35027, N35028, and N35029.
If porcelain imitation stone is your preferred choice then our Caspian Collection may offer the best of both worlds. The Caspian Collection is available in two colour sets and 4 sizes, 758×453, 453×453, 453×300 and 300×300. Also available in golden. Tiles shown S53094, S53095, S53096 and S53097.
At The Stone Gallery we have a wealth of natural stone tiles to choose from but if you are interested in internal/external porcelain then we have that covered too. We stock a special range of 14mm thick porcelain specially developed for external and internal applications. You can create a flowing inside/outside look easily with this collection. Tile shown G72033.
Bring your style to the surface with tile collections from Ca'Pietra. From statement tiles to classic stone, we've got it all. Inspired products that will transform any space into a welcoming home bursting with wow factor. We display a large selection of Ca'Pietra Tiles, you can even browse our Ca'Pietra brochure online from the link at the top of this page.
The Ca'Pietra range of traditional encaustic tiles are available in a wide selection of designs and colours. We have some of the Ca'Pietra encaustic tiles on display in our showroom in many different and exciting patterns, why not pop in and see all the range for yourself. 
This collection from Ca'Pietra offers staple interior colours, suitable for any kitchen, bathroom or living space. The tiles are machine-made, need little maintenance and are thinner than their cement sister, making them ideal for wall installation. Available in many exciting colours. Tile shown R73387.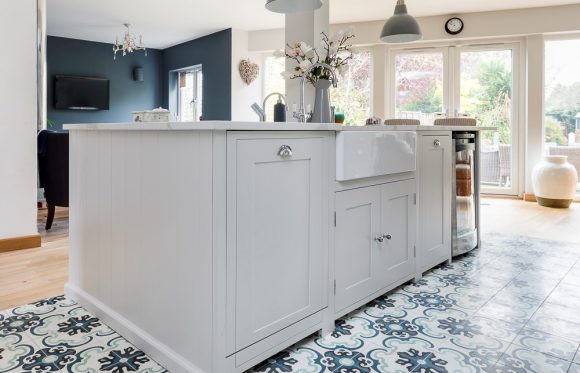 Ca'Pietra Encaustic Collection
Toulon from Ca'Pietra is an elaborate design dominated by a chalky blue colour palette. It is a bold pattern that combines elegance and sophistication to become a focal point to any room. Also available in many different and exciting colours, pop in store today and have a look at our full range. Tile shown G72492.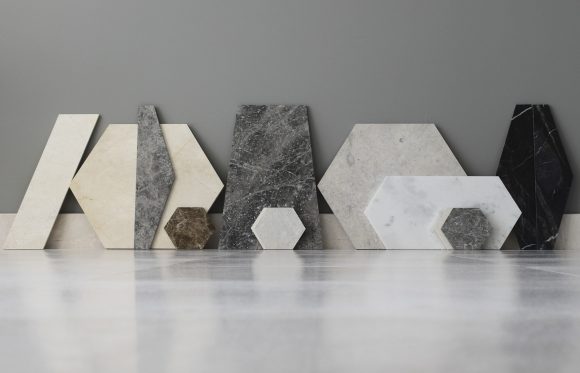 At The Stone Gallery we constantly endeavour to expand our already wide range of stone, improve on our high-quality products and maximise efficiency of our customer service. We offer Ionic Stone products at competitive prices and supply a full collection of marble beautifully displayed in our showroom.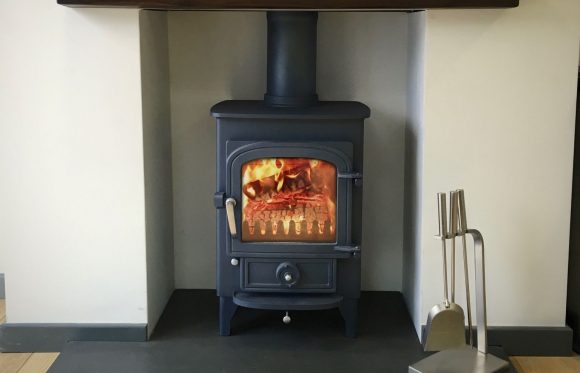 The Brazilian Black Slate Hearth lends itself beautifully to both contemporary and traditional stove settings. Calibrated for a consistent thickness and a riven polished finish, this hearth is smooth to touch but keeps its natural texture leaving no doubt that it is natural stone. We stock the two most popular sizes of Brazilian Black Slate Hearths. Available in 1200×900 and 1200×600.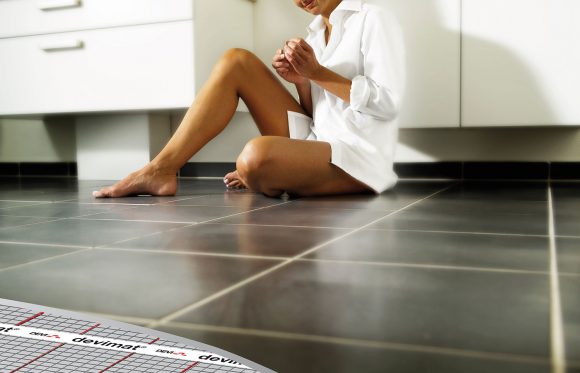 We've got a huge range of beautiful stone flooring that can be used alongside our electric underfloor heating systems. Gone are the days where stone flooring was known for being chilly underfoot, and using the two products together can actually bring lots of other benefits, in terms of cost savings and keeping your home warm.
The Stone Gallery
Sampson Business Park, Bridge Road
Camberley, Surrey, GU15 2QR.
Tel: 01276 691 501