Professional Fitting Service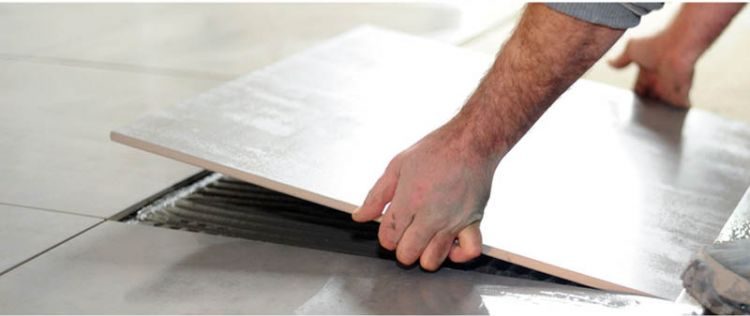 SERVICE OVERVIEW
Offering our customers an installation service is a core part of Ceramic Tile Warehouse, and something we place as much importance on as the quality and diversity of our range of products. Our trusted, in-house, professional and highly experienced team of tile fitters have worked with us for many years, and know our stock intimately. They are always on hand to make sure that the delay between buying your tiles and having them installed is as short as possible.
| | |
| --- | --- |
| Cost of tiles | This can depend on the size and the material of the tile you choose (starting price from £15m2 for small format ceramic tiles, and £30m2 for larger format porcelain tiles) |
| Cost of fixing materials | Adhesive and grout required can vary depending on the size and the material of the tile chosen (starting price from £15 per bag of adhesive and £10 per bag of grout) |
| Estimated cost of installation | This can depend on the size and material of the tile and also the shape and design of your room. (tilers can charge from £25m2 to install wall and floor tiles) |
| Planning your room | Our experienced sales team are on hand to help advise you on current trends and popular colours to help you decide what tile to choose. |
Every tiling project requires some expenses. They include materials and labour. Materials include tiles, adhesives, grout, and trims. Labour is the tilers time and experience to make sure you get the best finish possible. If you want a rough calculation for your tiling project, please give us a call or email us, and our sales team will help you with all your questions.
Rest assured our prices are very competitive and we will always advise you in the best possible way for you to achieve top quality results.
The most important start is to choose your tiles and have them ready for when your tiler starts. Luckily we stock over a million tiles in our warehouse so there should not be an issue with our stock lines. If you do choose a tile we do not keep in stock then the special order tiles we display usually take 3-5 working days to arrive, with some exceptions.  
Tilers do get booked up in advance, sometimes up to 6 months for a highly recommended one, so book with plenty of time in hand.