When it comes to wall tiles, our Original Style Glassworks range will make a dazzling addition to any home's interior.
Glassworks wall tiles are ideal for kitchens and bathrooms as well as for eye-catching feature walls in bedrooms, living rooms and dining areas.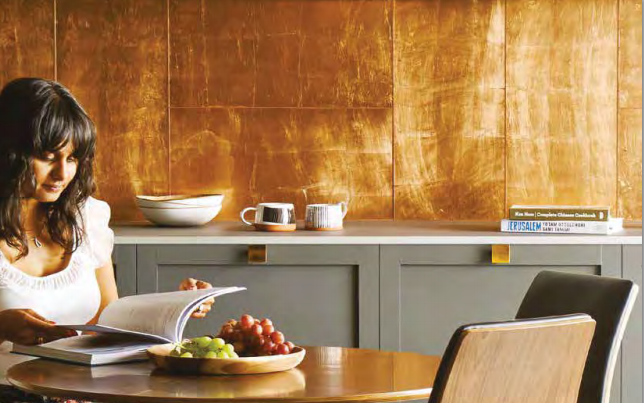 Available in a whole spectrum of vivid and subtle colours, and with a huge variety of glossy, mirrored, metallic and frosted surface finishes, choose from Glassworks wall tiles in large formats as well as bevelled bricks, decorative 'feature' tiles, mosaics, borders and hexagonal shapes.
The beauty of glass wall tiles
Glass is a wonderfully versatile material which can be used to create many different effects. It can transform a room and, with so many formats, textures and colours to choose from, every interior style is taken into account. As well as being beautiful, the majority of glass wall tiles are also a practical choice – they are fade and stain-resistant as well as being easy to keep clean and maintain.
Here are a few pointers to inspire you:
Clear glass wall tiles in a spectrum of hues
Original Style's Glassworks collection offers an extensive range of glass wall tiles in an expansive array of colours – from glossy and intense lime green, glossy aqua and ruby red to matt and frosted options in more muted tones, such as dusky pink and lilac, sage green and navy. These tiles can be used to inject an accent of colour into any room – taking it from so-so to sensational!
Sophisticated metallic and mirror wall tiles
Living rooms and bathrooms will be enhanced with glass wall tiles with a metallic surface finish – choose from warm bronze and copper shades or cooler old gold and silver.
Alternatively opt for large format bevelled Antique Mirror wall tiles which are sumptuous and offer an elegant look for bathrooms and could even be used as a feature wall in a living room or bedroom.
Add lustre and sparkle with Constellation, Metallica and Meteor glass wall tiles
Glassworks' Constellation and Meteor ranges are glittery and dazzling and available in a palette of colours, from gold and silver to red, rich brown and midnight black.
For a more dramatic and exotic look, add shell-inspired Crushed Pearl, Cowrie and Paua tiles with bold and random sparkly texture – glamorous in a bathroom or as a striking splashback in a kitchen.
For those who seek finer detail, choose the intricate swirling pattern of Honfleur in a choice of silver or gold – glass wall tiles featuring an abstract but organic leaf/feather motif.
Floor and wall tiles for every home
Besides our fantastic array of Original Style Glassworks tiles we offer many other best-selling products at our Camberley tile warehouse. Boasting over 1 million floor and wall tiles sourced from international manufacturers, we supply mosaic tiles, large format options and stunning ceramic, porcelain and natural stone products.
If you're looking to update your home with stylish floor and wall tiles call into our tile warehouse at Sampson Business Park, Bridge Road, Camberley, Surrey or call us on 01276 678 845.